hazdo.web.id – Kali ini kita akan membahas bagai bana cara membuat Effect Zoom In dan Zoom Out video mengunakan Software Filmora. Effect ini sudah tersedia di Filmora Versi 7.8 . Bagi yang masih menggunakan Filmora versi lama, silahkan di update terlebih dahulu, karena versi baru menyediakan fitur-fitur baru, yang akan membuat video editing anda semakin keren.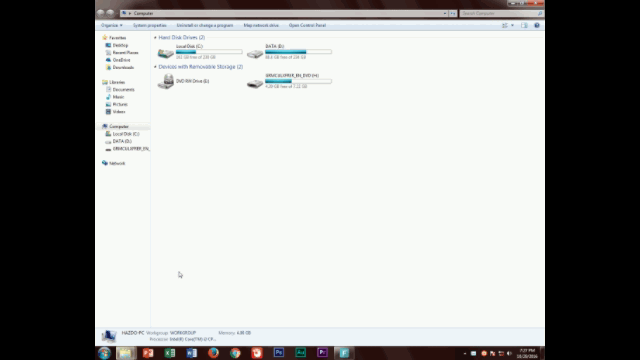 Langkah-Langkah Zoom In
1. Jalankan Software
2. Import Media atau video yang akan edit
3.Tarik video tersebut ke Timeline

4. Jalankan Video, dengan cara Tekan Spasi di Keyboard untuk mengetahui diposisi mana nanti akan kita beri Effect Zoom.
5. Pause Video diposisi yang akan diberi Effect Zoom, dengan cara Tekan Spasi.
6. Tekan Control + B atau pilih icon Gunting untuk memotong video.
7. Pemotongan ini bertujuan untuk menandakan batas awal pemasangan Zoom In
8. Berikut Play lagi video anda, sampai dimana anda akan memposisikan untuk batas akhir Zoom In
9. Jika posisinya sudah pas, anda potong lagi, Tekan Control + B
10. Tahap Selanjutnya anda Klik Kanan di area potongan video tadi, pilih Crop and Zoom.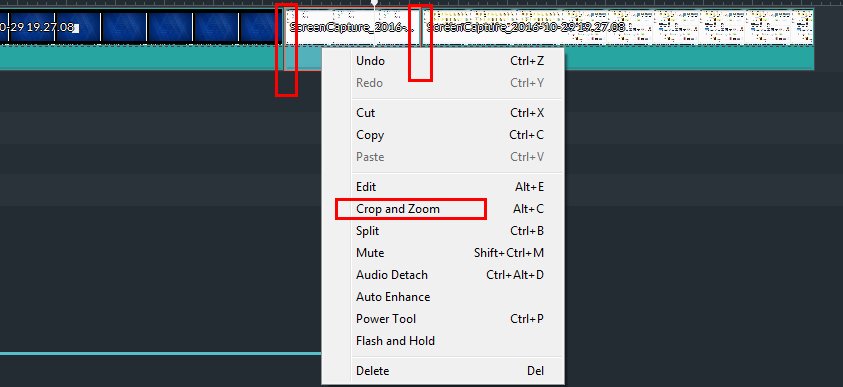 11. Klik Pan And Zoom, Double Klik pada layar yang akan anda Zoom, Tarik dengan ukuan yang anda inginkan dan Teakhir Klik Ok.
12. Putar Video kembali untuk melihat hasil yang telah anda buat, JIka Effect Zoom In Sudah Ok, Berikut Kita Lanjutkan Ke Zoom Out.
Langkah-langkah Zoom Out
1. Klik Kanan pada Batas Video akhir pada tahap Pemberian Effect Zoom In > Croop  And Zoom
2. Pilih Pan And Zoom
3. Double klik Video, Samakan posisi dari Pemotongan di Tempat dimana anda melakukan Pemotongan di Zoom In.
4. Berikutnya Klik Icon Panah (Swap the Start and areas).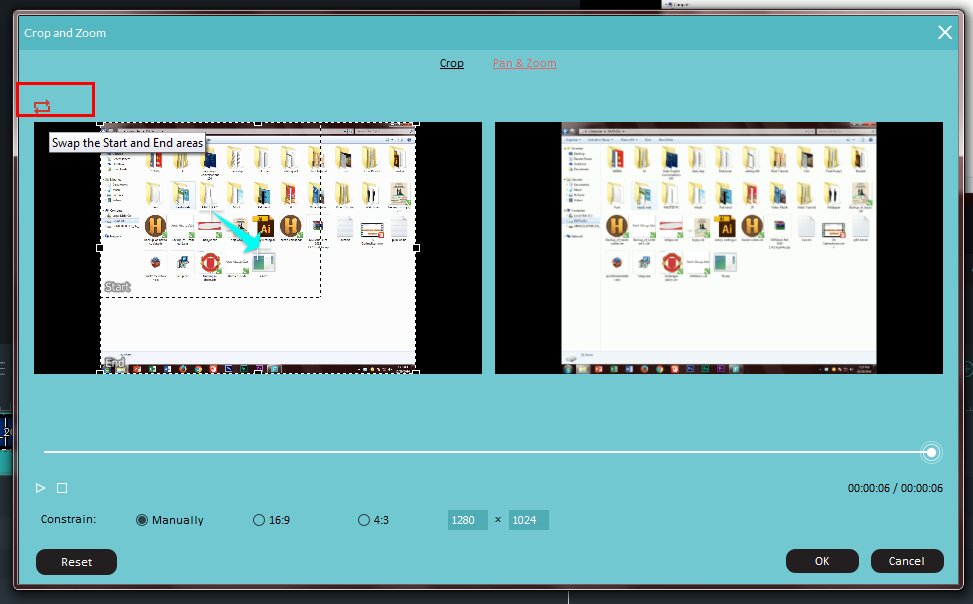 5. Terakhir Klik Ok
6. Putar Video kembali dari awal, untuk melihat hasil akhir dalam pemberian Effect Zoom In dan Zoom  out.
Demikian langkah-langkah menambahkan effect Zoom in dan Zoom Out. Ditunggu aja untuk Tutorial video nya 🙂 🙂