Panduan Menggunakan 5 Color Transition di Filmora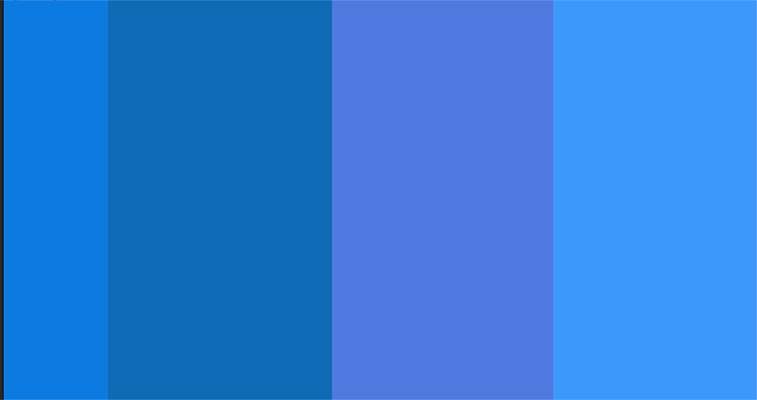 5 Color Transisiton merupakan perpaduan 5 warna dalam satu transition. Saat ini katergori Effect ini belum anda jumpai di dalam filmora. Karena tool di dalam filmora yang terbatas jadi Effect ini saya kembangkan dari tool lain agar bisa di gunakan di Filmora.
Cara Menggunakan 5 Color Transition
Adapun langkah-langkahnya adalah sebagai berikut :
1. Jalankan Wondershare Fimora
2. Pilih dalam bentuk Full Feature Mode
3. Download file 5 Color Transisiton [sociallocker]disini[/sociallocker]
4. Import foto atau video dan hasil download ke dalam filmora dengan cara Klik impor media files here
5. Drag foto dan file download kedalam timeline
6. Atur jarak file File Transition. Usahakan berada di tengah-tengah di antara foto atau video. Bisa juga mengambil jarak 12 frame dari awal posisi foto 2. Cara membuat jarak frame tinggal tekan tombol arah ke kiri sebanyak 12x dari keyboard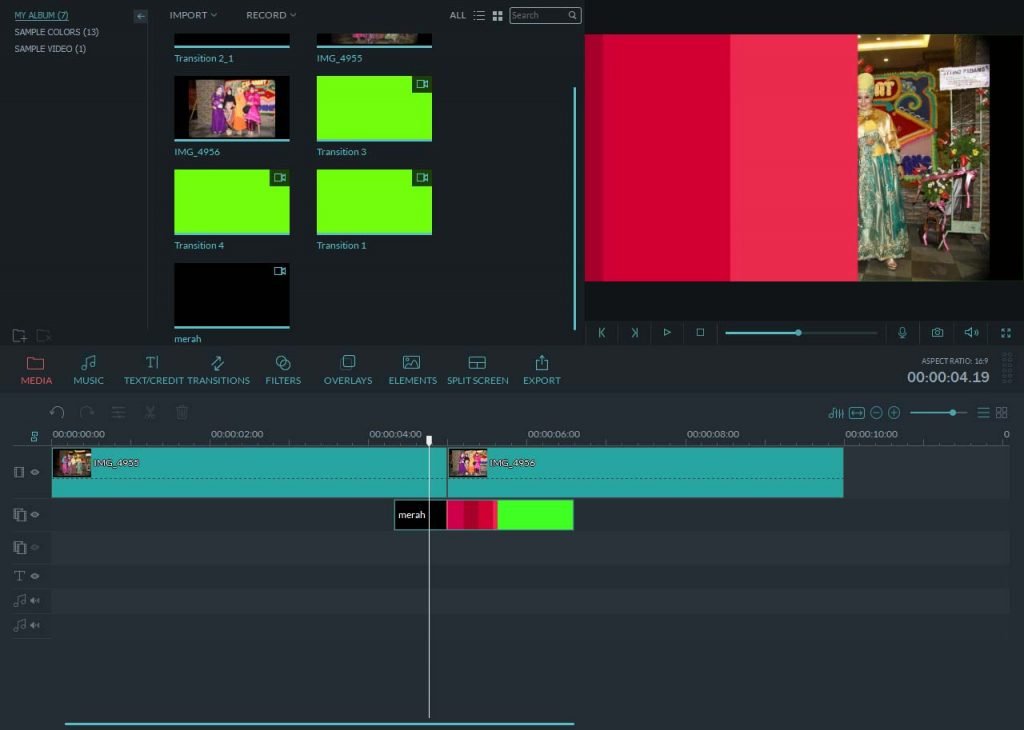 7. Hilangkan latar hijau di file transition dengan cara Klik kanan di dalam file pilih green screen
8. Centang atau Klik Make Parts of the clip transparent. Kemudian arah kan mouse ke background file transition yang bewarna hijau.
9. Selanjutnya Klik OK untuk menyimpan editan green screen.
Bagi anda yang suka warna hijau tidak usah khawatir. Di Dalam file juga saya lampirkan warna hijau. Agar transition ini juaga bisa di gunakan, silahkan ganti pada seleksi warna background nya ke warna biru.
Itulah cara menggunakan 5 Color Transition memanfaatkan Efect Gren Scren. File ini bisa juga digunakan pada tool lain yang anda gunakan yang suppot untuk fitur Green Screen.